Flintlock is a swashbuckling, light-fingered gentleman who only loses his composure when faced with priceless booty. He never stops in any one place for long because it's only a matter of time before the wanted posters go up. His suave nature will stop anyone in their tracks, and his quiet pistol means he'll be in and out before you know it.
Flintlock slashes out with his sword three times, dealing damage to enemies in range, before firing a powerful shot that deals damage and knocks back foes.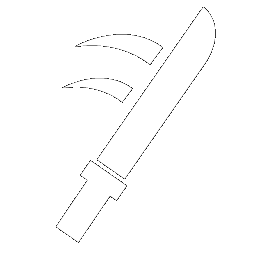 Flintlock launches into a devastating spin attack, cutting anything in his path. He gains a speed increase and damage reduction, and applies a bleed dealing Damage over Time to any enemies caught in the radius.
Flintlock throws a vial of Mysterious Liquid towards the target location. If it hits an enemy, they are briefly stunned. If it hits an ally, they gain a small HoT. If the vial misses, a puddle of liquid is left behind that affects the first Trooper to touch it.
Flintlock is great at shredding enemies with his nimble blades. His high Damage and dual use ability make him the perfect Trooper to jump in and out of the fray, casting damage all around him.
Flintlock is an extremely dynamic Trooper, able to heal, stun, and cause devastating damage. His Mysterious Liquid allows him to stun enemies or heal allies, Duellist's Dance can damage and interrupt an enemy, whilst Double O's unleashes a destructive path of pain.
Every 150 damage dealt and every kill spawns a pod that heals allies for 80HP, or slows enemies by 25% for 2 seconds. The Pods disappear after 8 seconds if not used.
When 2 or more enemies are within 15m for 3 seconds, gain a 20% Damage reduction for 10 seconds.
Whenever an enemy within 30m has below 25% health, gain a 25% Movement Speed increase.
Upon killing an enemy, replenish a Dodge charge.
Calls down a 12m AoE cleanse bomb at a target location within 25m, removing all CC and DoT effects from allies.
Grants a 50% Healing and 80% Damage buff for 8 seconds, but also reduces the hero's max HP by 50% for the duration.
Grants the Hero a 60% Damage buff and 50% Life Steal, but also reduces Move Speed by 25% and Max HP by 50% for 8 seconds.
Buffs the Hero's damage by 40%, but also causes them to take an additional 60% damage from all sources for 6 seconds.
Every other dodge leaves behind flames that burn for 5 seconds. Enemies that touch the flames are dealt 55 damage every 0.5s for 2.5 seconds.
If all abilities are off cooldown, Gun Damage is increased by 50%.
When out of combat for 5 seconds, gain 20% Move Speed. This is cancelled when re-entering combat.
Upon getting a kill, gain a 300-value shield for 6s or until depleted. Subsequent kills within the 6 seconds add another 300 to the shield and the timer is refreshed.