Nebular has many admirers on his home planet, so he went to war to avoid them. His physic abilities overpower his dramatic and grumpy demeaner to inspire those who fight with him, bringing him ever closer to his goal of galactic domination. He likes to celebrate victories alone, but his maniacal laugh can be heard from lightyears away.
Nebular fires out a blast of psychic energy which damages enemies or buffs a friendly target for a brief duration.
Nebular releases a wave of psyonic energy, creating a buffing zone at the target location. Allies within the area deal increased damage and enemies in the area take additional damage.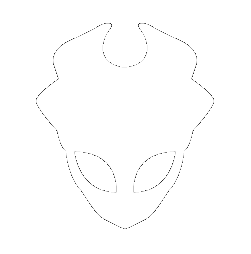 Nebular summons a wall of energy that blocks Troopers; it has it's own Health pool and can be destroyed by enemy Troopers. Activating the ability again will remove the wall early.
Nebular supports his allies with well-timed buffs. His stat-changing powers can make or break combat encounters, providing additional damage and defence to his Squad.
Nebular is always ready to lead his Squad into combat with powerful buffs and a fearsome attitude. Psyonic Wave creates a zone which buff allies, Focus increases one Trooper's damage or damages enemies, and Energy Wall summons a wall to cut off foes.
When one or more allies are within 15m for 3 seconds, the closest two gain a 15% Damage and Defence buff for 10 seconds.
Every 150 damage dealt and every kill spawns a pod that heals allies for 80HP, or slows enemies by 25% for 2 seconds. The Pods disappear after 8 seconds if not used.
Every 3rd dodge casts a 10m healing pulse at the end, granting the Hero and any allies in the area 75HP a second for 5 seconds.
Whenever an enemy within 30m has below 25% health, gain a 25% Movement Speed increase.
Places a friendly 1000HP Teleporter- when two are placed they can be travelled through 5 times. Reactivating the ability destroys them.
Calls down a 12m AoE cleanse bomb at a target location within 25m, removing all CC and DoT effects from allies.
Heals the Hero for 33% of their max HP over 6 seconds, but also slows Move Speed by 25% and reduces Damage by 30% for the duration.
Swaps out the Hero's projectiles with 'lasers' for the next 8 seconds. Lasers pierce through targets and defence walls, and instantaneously travel to maximum gun range.
Every other dodge leaves behind flames that burn for 5 seconds. Enemies that touch the flames are dealt 55 damage every 0.5s for 2.5 seconds.
If all abilities are off cooldown, Gun Damage is increased by 50%.
Upon casting an ability, the next basic attack within 6 seconds gains an additional 125 damage.
Upon getting a kill, gain a 300-value shield for 6s or until depleted. Subsequent kills within the 6 seconds add another 300 to the shield and the timer is refreshed.