At any given moment Tharlin would rather be underground, sitting amongst his treasure and drinking his favourite mead. Having grown up with nine siblings, he is fiercely competitive and will stop at nothing to achieve victory. Those who underestimate him based on his short stature quickly find themselves regretting it – his habit of tunnel hopping makes him a difficult target.
Tharlin alters the battlefield to his advantage through powerful area control and mobility. He can block off routes with Minor Inconvenience, help his Squad subvert enemy blockades with Burrow, and create distance with Blowback Charge when things get spicy.
Tharlin dashes forwards, leaving a trail of mines in his wake. Enemies that come close to the mines trigger them, causing an AoE explosion which deals damage.
Tharlin shoots out a powerful cone in front of him, dealing damage to enemies in the area and knocking them back as well as knocking himself back.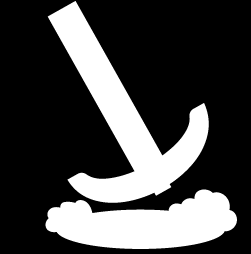 Tharlin burrows underground, creating a tunnel between himself and a target location. If the ability button is held down, an expanding area appears around Tharlin in which allies can also travel with him; for each ally, the next Burrow cooldown increases.
Tharlin specialises in diving into combat and bursting down enemies with his trail of landmines. His high damage and mobility make him a strong asset to any Squad.